Home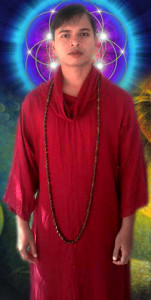 Uppendra Kumaarr, the leading Spiritual Healing Master is well known for his Miraculous Energy Healing Abilities! Since his childhood days, he always felt a great pull towards Spiritual Realms and a desire to do something for the world to reduce pains and sufferrings!
At a Very Young age he started his Healing Journey. The Spiritual Pull & a Desire to do something different made him a Reiki Grandmaster , when he was just 23 years old! Due to his great devotion, he was blessed by Goddess Mother Durga with Powerful Mantra Healing Capability! He has specialized in Reiki, Karuna Reiki, Pranic Healing, Hypnosis, Kundalini Sadhana, Sanjeevani Shakti Healing, Siddha Healing, Crystal Healing, Past Life Healing, Lama Fera(Buddhist Healing), Numerology & Vaastu Shastra.
He has been conducting Energy Healing and Psycho Spiritual Workshops for many years. His work has transformed lives of Thousands of people around the Globe. With his Miraculous Energy Healing Abilities, he has given life to dying people and healed diseases which have been declared as "Non-Curable" by Medical Science!
He is continuously working towards spreading Love, Peace and Transformation in the whole world!